How to choose from 2020's Best Electric Water Heaters in Quebec
14 February 2020,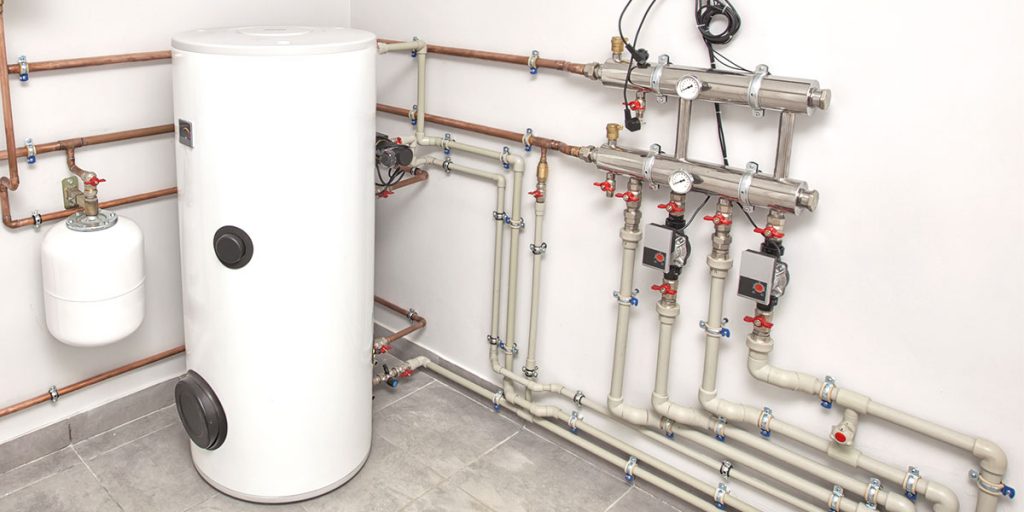 Do you know what to look for in your water heater?
Make sure to choose wisely by comparing the best 5 water heaters in the market today!
You may have purchased a great water heater 7 years ago but even the best tank stops working well over the years.
If it is time to find a new water heater, check the list below for the best water heaters you can choose from.
Factors to consider when choosing the best water heater
If your water heater is showing signs that it needs a replacement or you need to upgrade because you need more hot water, don't rush out immediately to buy a new one.
Your water heater accounts for 20% of your monthly energy bill.  Thus, you need to make sure you are buying not only a heater that works well but also helps you save on energy.
Because replacing a water heater can be an expensive undertaking, consider important features such as:
Energy efficiency:

Your water heater affects the heating cost of your home. If you want to save money, compare the energy efficiency of various models.

Recovery rate:

If your water heater can replenish itself faster, it is more convenient especially if you need a large supply. You should compare the recovery rate of various models or brands.

Storage size:

If not a lot of people need hot water in the home, a small storage tank might be all that is needed.  This tank will hold about 20 gallons of water.  If you have a bigger household, it is advisable to get a bigger tank.  A water heater capacity that is too large for your needs will increase your monthly energy bill.

Life expectancy:

Surely, you don't want to replace your heater after just 2 or 3 years. Some brands last longer than others as long as proper maintenance is observed.

Construction:

Electric water heaters must satisfy the criteria of Standard C-191 from the Canadian Standards Association.

Warranty:

The warranty covers all the parts, heating elements, and thermostat or water leaks. Warranties vary from one manufacturer to another as well as among the various models. Most basic models provide 6-year warranties while the top models provide 8 to 12-year warranties.
Take the time to compare the best water heaters and make an informed choice. The "hot water tanks" of the previous years may not have the newer functions that today's hot water tanks have.  Further, your needs may have changed.
To help you find the right water heater for your home, read the overview below to compare the benefits of different water heaters and get the best value for your money.
Signs that a water heater needs replacement
How do you know that a water heater needs replacement? Installing a new water heater costs money so we understand if you are not sure of the next step.
Below are signs that a water heater needs replacement:
Signs of water leak from the tank can signify a water heater replacement.
The accumulation of sediments inside a water heater can cause discoloration. If you see rust-colored water coming from your faucet, you need to consider the immediate replacement of your water heater.
Is the water not as hot as it used to be? A water heater tank can degrade over time and fail. You will see a water leak coming from your tank. If the cause is not a tripped circuit, tepid water can be a sign that your water heater has reached the end of its life.
Unusual noise
Consult a professional and receive advice regarding the best water heater for your home. Fill out the short form on this page and connect with the right specialists in your area. This service is free and no obligation!
The pros and cons of using an electric water heater
Electric water heaters provide a distinct advantage – they are easier to install and don't require ventilation.  Unlike gas or propane heaters, they do not run on fuel whereby making them more efficient.  Because they run on electricity, they are more environment-friendly and produce fewer emissions and have a longer life span than most gas heaters.
However, electric water heaters are not perfect and still have some disadvantages. They may have a slower flow rate compared to gas models and are at risk for a short circuit or a blown fuse.  Because they have electrical components, they are more difficult to repair and require a professional.
With several manufacturers offering different models with unique features, prices, it can be quite overwhelming to decide on which is the right water heater for your home.  You will also encounter different pricing options, further complicating the buying process.
Make sure you have all the information you need when shopping for your new water heater. To simplify your task even more, we invite you to fill out the form below to request free quotes for your water heater from reputable plumbers in your area!
If you are still unsure what type of water heater is best for you, compare the different types of water heaters from Giant to guide you further.
Energy-efficient water heaters in 2020
Energy efficiency refers to the ability of water heaters to conserve electrical consumption.
A water heater with a high energy factor means more savings for you monthly.  On average, water heaters have an Energy Factor between 0.93 and 0.95.  If you consider energy-efficiency to be important in your water heater, compare the EF ratings of the products before you purchase.
The Energy Star program assesses the performance of heat pump, gas, or solar models. Thus, you have to look at other criteria to measure the efficiency of an electric water heater.  Consider heat loss (the heat lost in unused water from the tank).  The loss varies depending on the water's temperature and the ambient air.  In other words, the cooler the location of the heater, the higher the heat that is lost.
The first-hour rating also measures the quantity of water that your heater will produce within an hour when the consumption of water increases.  You can find this information on data sheets of various models.  For instance, a 4,500 watt, 60-gallon tank will produce about 259 liters of hot water in the first hour.  A 3,000-watt 40- gallon tank can produce 173 liters of hot water.  Generally, around 70 liters or less is required for a bath while a shower uses about 60 liters or less.
Guide to Electric Water Heaters
| | | |
| --- | --- | --- |
| Number of persons in the home | Average Consumption | High Consumption |
| 2 to 3 persons | 40 gallons (180 liters) with 3,000-watt elements | 60 gallons (270 liters) with 4,500- watt elements |
| 4 to 5 persons | 60 gallons (270 liters) with 4,500-watt elements | 80 gallons (360 liters) with 9,000- watt elements |
| In excess of 6 persons | 2 x 60 gallons (270 liters) with 4,500-watt elements | 100 gallons (450 liters) with 12,000-watt elements |
(Source: Data obtained from Giant)
Consider how many people are in your household and the areas where you need hot water.
Measure the height and width of your selected water heater to make sure you have available space for the installation
Find out the dimensions of the space where the water heater will be installed.
✓ You need ½ inch clearance from both sides and about 12 inches in front and 18 inches from the ground.
✓ If your water demand will increase in the future and will require a bigger tank, running the plumbing to a different area to install a larger unit may become necessary. One option is buy a lowboy water heater which are shorter than regular water heaters and have the same water capacity but still suitable with limited headroom.
Popular Electric Water Heaters in Quebec
The most popular brands for electric water heaters are Giant, Bradford White, GSW, and John Wood.  Check out the various models and prices below.
Brand
40-gallon Capacity
60-gallon capacity
Standard Warranty
Giant
$500.00
(Model # 152B-3F7M) 
$580.00
(Model # 172B-3F7M)$505.00
Ecopeak model
(172STPS)
Tank: 8 years
Heating element: 5 yearsInner tank: 6 years
1 year on parts
Rheem
$480.00
(Model # 629872) 
$575.00
(Model # 629889) 
 9 years
Bradford White
$580.00
(Model #40GBW8) 
$675.00
(Model #M2-65R8DS) 
6 years on tank leaks (can be extended to 10 years).
GSW
$500.00
(Model # 0135208) 
$600.00
(Model # 0135209) 
9 years
John Wood
$550.00
(Model # 152ETE-3S8M-E8) 
$650.00
(Model #JW880TDE-45) 
Tank: 8 yearsHeating elements: 6 years

Thermostat: 6 years
It is interesting to know that HydroQuebec is giving a $100 rebate for customers who purchase an Ecopeak water heater until December 2020.
The Ecopeak water heater is only available in Quebec and uses 3 heating elements rather than 2.  It provides a steady supply of hot water and keeps a more even temperature in the tank, resulting in a longer lifespan.  It is ideal for homes that require less hot water and saves energy because the 3 low-powered elements consume fewer watts.
Get top performance from your water heater: Hire a professional
A water heater installation is not something we should take for granted. In fact, it can be dangerous.  Manufacturers recommend hiring a professional for a water heater installation to make sure that the equipment is properly installed according to safety standards.  Proper installation will also result in maximum efficiency of operation and savings due to fewer repairs and longer lifespan.
To make sure that you get value from a water heater replacement, find reliable plumbers in your area using our short online form! Receive free and no-obligation quotes to compare and save time and money.
Your water heater and your health – they are connected!
You probably never thought of it but your health and your water heater are connected.
In Quebec, the majority of burns resulting in hospitalization are from hot water from the faucet.  The Institut national de la santé publique du Québec advises the public to keep hot water temperatures to 49°C (120ºF).  But did you know that water heaters are factory-set at a temperature of 60°C (140°F) to prevent bacteria in the water?
The physical design of electric water heaters were found to be more at risk for bacterial contamination than other types of water heaters.  Reducing the temperature of a water heater can be risky because bacteria have been detected in about 25% of electric water heaters even at a higher setting of 60ºC (140ºF).  As about 90% of homes in Quebec use electric water heaters, this issue can be a public health risk.
In the past, homeowners were encouraged to empty their water tanks at least once a year to remove bacteria.  Some experts, however, say that this practice can even make it worse while some plumbers state that this can shorten the lifespan of the water heater.
What should we do?
✓ Reduce the risk of contamination by keeping the temperature at 60ºC (140ºF).
✓ Eliminate the risk of burns from hot water by installing anti-burn devices on the water heater to maintain a constant temperature of 49°C (120ºF).
✓ Always check the temperature of the hot water before a bath, shower, etc.
✓ Avoid changing the thermostat setting of the water heater.
✓ Boil water for drinking rather than using hot water from the faucet.
✓ Don't turn off the heater fuse if you plan to be away for a short period so that the water in the tank is kept at the right temperature.
A water heater is essential to our everyday tasks. Don't delay a water heater replacement as it is important to your safety and health.
Compare quotes for water heater replacement in Quebec
Life gets busy and we want to save as much time as possible. Shopping for a new water heater and the right installer can be time-consuming. You want to find a water heater that matches your needs but also easy on the budget.
You have come to the right place! At Hot Water Tank Quotes, reliable plumbers and specialists can offer you FREE and NO OBLIGATION quotes for an electric water heater replacement.  With their vast experience and knowledge about available water heaters in the market, they can guide you in choosing the most suitable water heater for your home and family.
Are you ready to save money with a water heater replacement? Fill out the form below and receive competitive quotes for water heater replacement and installation without leaving the comfort of your home.