[vc_row][vc_column][vc_column_text]
Price for the Purchase and Installation of a Standard Giant or Bradford White Water Heater

40 GALLONS / 180 L

60 GALLONS / 270 L
Montreal

Quebec City

Tank Warranty

Parts Warranty

Guarantee of Labor
Price for the purchase and installation of an energy-efficient Giant or Bradford White Water Heater

40 GALLONS / 180 L

60 GALLONS / 270 L
Montreal

Quebec City

Tank Warranty

Parts Warranty

Guarantee of Labor
8 TO 10 YEARS
8 TO 10 YEARS
1 YEAR
8 TO 10 YEARS
8 TO 10 YEARS
1 YEAR
Wide Range of Water Heaters and Plumbing Services in Quebec
Residential & Commercial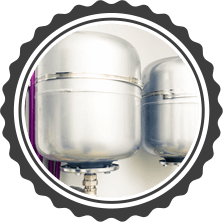 Purchase & Installation of Water Heaters
Whatever your needs and budget, here is an efficient way to compare electric water heaters (with or without tank).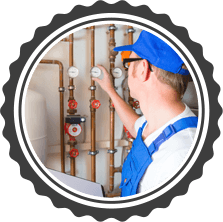 WATER HEATER REPLACEMENT
Want to get rid of your old hot water tank? Just ask the plumber to take it away once he installed your new one at a great price.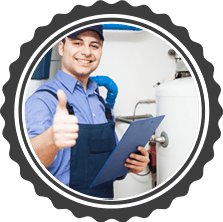 PLUMBING REPAIRS
No matter if it's an emergency or not, our expert plumbers are available 24 hours a day to solve your plumbing problems.

Quote service for the replacement and installation of hot water tanks
A water heater in good condition is essential to the well-being of the occupants of a home, business or factory. It is also an important investment so it is worth making sure that the installation is done right. Improper installation will damage the heater over time and limit the materials' lifetime. A hot water tank breakage can cause severe damage to the room where it is located. This is why it is so important to call on a professional plumber to replace it. Hot Water Tanks Quotes gets you in touch with qualified plumbing professionals on the North and South shores of Quebec City and in the greater Montreal area.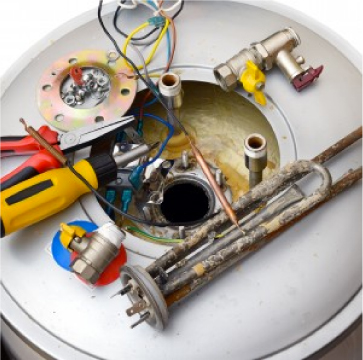 ---
What you must know in order to buy the right water heater
There are different types of electric water heaters: tank-type, instantaneous, energy-efficient, high-end. Find out which one is best suited to your situation.  The water heater with tank is the most popular choice. Here are some criteria to consider when shopping for water heaters:
The power of the heating elements: the higher it is, the quicker the water will heat up.
Hot water tank size (if applicable): If your hot water requirement is high, purchase a large capacity tank.
Materials choice: Robust materials and good insulation increase long-term yield.
The cost: In Quebec, the price for a high-efficiency 40-gallon hot water tank ranges from $ 300 to $ 500. There are tanks for all kinds of budgets.
The guarantee that comes with the water heater: usually 6 or 12 years.
---
How would you know if you need a new water heater?
There are various signs that may indicate that your water heater is due to be replaced:
The accumulation of water in or around the space occupied by your water heater indicates a leak.
Water quality problems in your taps (rust or visible sediments).
The equipment does not provide hot water at the same temperature or duration as before.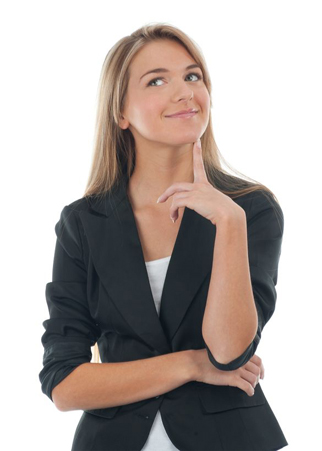 ---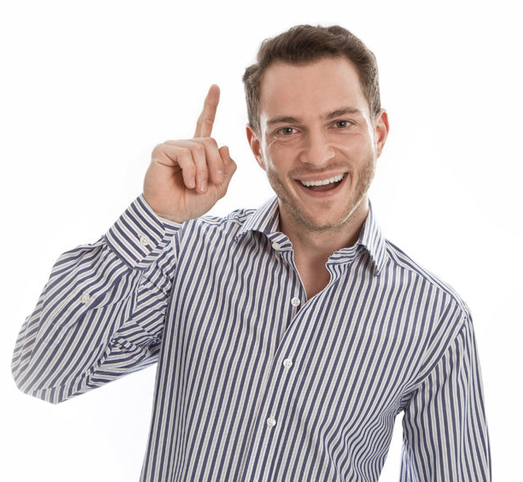 The importance of a plumber for the installation and maintenance of your Water Heater
A broken water heater can cause small leaks or downright severe water damage in your building or plumbing. It can also cause severe discomfort when taking a shower. The potential consequences are numerous and the associated costs can be exorbitant. Good installation by a professional plumber will allow you to have peace of mind. You should regularly call on a water heater repairman to service your equipment. Call as soon as you observe a malfunction – an ounce of prevention is better than a pound of cure! A good plumber can solve all problems related to your water ducts (taps, drainage of drains, toilets, heating floors…).
---
If you are planning to install a new water heater, we invite you to complete the form below. It takes only a few seconds to do, and it's completely FREE of charge or obligation. Your information will be sent to a reliable plumber in your area who will send you quotes for three different water heaters. Make sure you provide sufficient detail in the text field to obtain the most accurate estimates. Calling on a certified plumber will assure you that your water heater will last a long time. The plumber can also take care of the maintenance, no matter if you live on North or South shore of Quebec City or in the greater Montreal area. When clicking on "Get my free heater submissions", you accept the terms and conditions of use.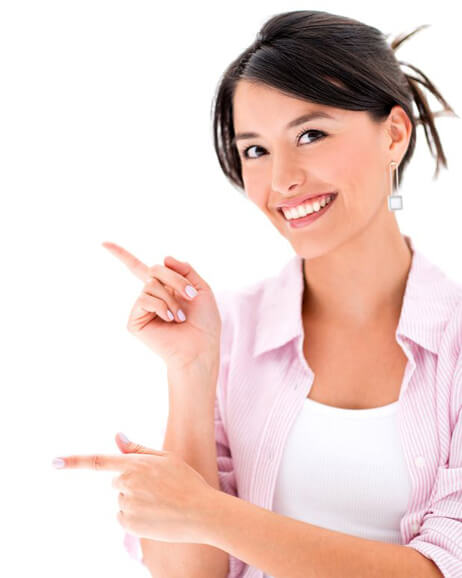 When clicking on "Get my free heater submissions", you accept the terms and conditions of use.
[/vc_column_text][/vc_column][/vc_row]