Top 5 : Best 2023 Water Heaters on the market in Quebec!
18 September 2017,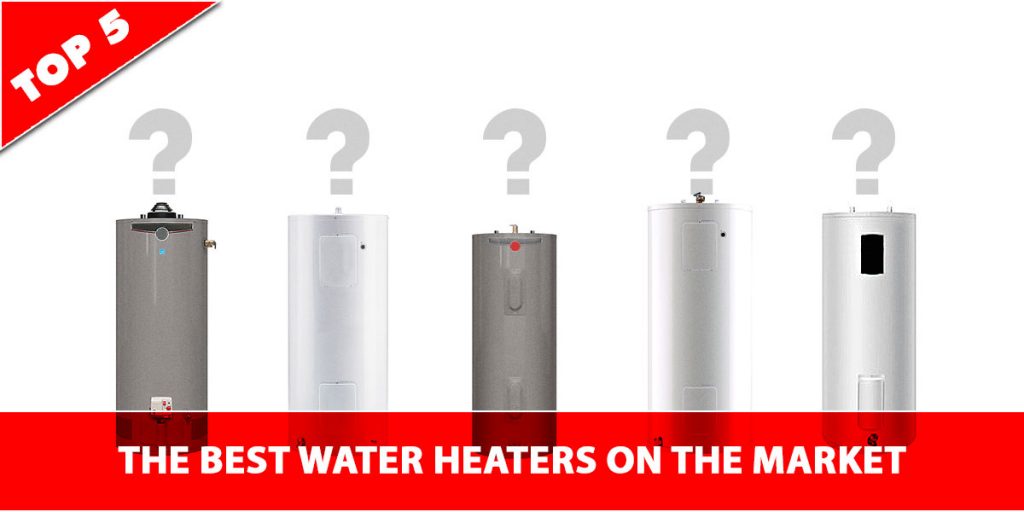 You suddenly find yourself in ice-cold water and your water heater is to blame?  Let's manage to secure a good replacement. A lot of factors need to be taken into account in the shopping process. Too many  models available to choose from in the stores are causing you a headache? Which one will get your attention? Will there be a perfect model, one which will never break and will replace your old water heater forever? Of course not! Instead, we'll analyze the pros and cons of popular models and we'll recommend 5 of them.
20% of the Canadian energy consumption is used to power a water heater according to The Office of Energy Efficiency. You'll save for years to come if you shop around for your hot water tank! This choice will definitely impact your budget. Take a few minutes to gather information on the many options available to you.
Today you're freezing to death in your shower but perhaps, finally, tomorrow you'll save on hot water!
But first, we need to understand the differences between the types of water heaters.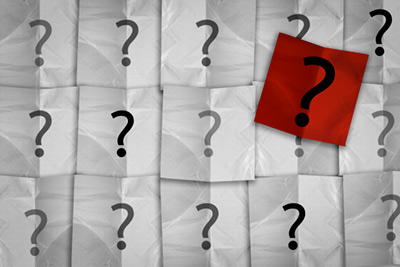 What are the different kinds of water heaters?
Electric Water Heater
That kind of water heater is usually affordable and requires little maintenance. It's very popular in Canada thanks to its easy installation and small build. It burns no fuel so its impact on the environment is lessened and it requires no ventilation. Be warned about a temperature drop if the area surrounding it gets colder. The quality of the internal coating determines the heat loss.
Hybrid
This water heater, more expensive than the others, will save you tons of money in the long run. It consumes 50% less energy than your standard electric water heater model. Often you'll see the high-performance models sold for over 1000$, but this amount should be repaid within 2 years and a half with the energy savings!
Gas Water Heater
More expensive than an electric water heater, the gas water heater reduces the costs if you use it on a daily basis. Its installation can be a difficult task if you don't have the proper gas evacuation conduits. Its main advantage, it's completely autonomous from the electric system. No power outage can stop it! It has no filters to clean so it's easy maintenance. Any toxic odor detected stops the system immediately for security purposes.
Propane Water Heater
Unpopular, the propane water heater is great for users who aren't connected to a gas public network and wish for efficiency from a gas water heater. The advantages of this water heater speak for themselves. But it's not all. There are water heaters with tank or tankless. The latter is more environment-friendly but it will cost you more at first. Here are the differences between the 2 types!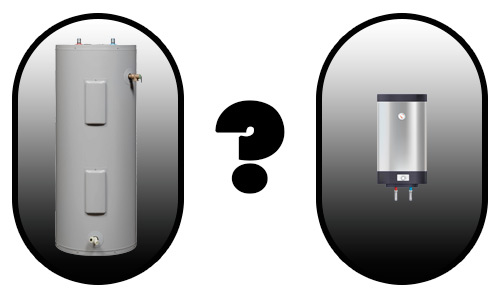 Tank Type or Tankless?
Tank Type Water Heater
It's the model you can find anywhere. It's tall, stocks water and elements heat it occasionally. Using water starts the automatic filling of the tank. The temperature is constantly verified. If it gets colder, the system fires up the element to preserve the heat. Do not install this hot water tank in a cold room. Even though the tank isolation stores much more heat nowadays, the heat loss is significant enough to increase your utility bills. It's high energy consumption but low price will make you think twice in the choosing process. If you wish to procure it, go for the high-performance models, you could benefit from a decrease in your energy bills.
Tankless (Demand-Type Water Heater)
This water heater is installed on a wall since it's much smaller in stature. It looks like a small suitcase most of the time. It's friendly to the environment because it only heats water when it's needed thus you get energy savings of about 30%. However if there is a sudden hot water consumption, it will empty quickly. It uses either an electric element or a gas burner. Favor a gas water heater if you want to save on costs. It's more appropriate for summer cottages or secondary houses because there is no wait time for the tank to fill itself. It must be emptied on an annual basis.
As we can see, each water heater type brings a different solution. Unless you want to change your actual system for energy-efficient reasons, go for the one you already own.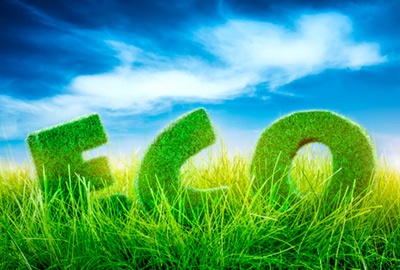 What about those energy-efficient models?
From solar energy systems to heat pumps, a vast array of choices lay before you. The Energy Factor (EF) is normally inscribed on your water heater. The higher the rating, the more you'll save. It factors in the quality of the isolation, the heating element and the outlet. Sometimes you'll glimpse the EnerGuide logo and label on your product which shows its annual energy consumption.
Solar Water Heater
First of all, the solar water heater is the cheapest energy-efficient choice. It captures and retains solar energy and transfers this heat to the water. Solar captors installed on some mere squared meters will do the trick! You can sometimes save up to 80% of your water consumption! Unfortunately, this system is not up to the task of resisting our Quebec winters so we'll leave it to rest for now.
Hybrid Water Heater
The efficiency of the hybrid water heater is widely renowned. You realize 50% more savings than with a regular electric model since it generates more hot water per hour. On top of that, several models offer flexible modes which allow you to save more or pump more water. The EF for some of them rises up to 2.5!
Tankless Water Heater (Demand-Type Water Heater)
Several models can last over 20 years!  Several components are replaceable and can even be recycled as opposed to the ones with tanks. If you start looking for the best of them all, you'll even find some hybrid models which can heat your house as well!
Geothermal Water Heater
This system pumps heat from the ground to transfer it to water and air. The savings are great but the installation cost is considerable.
Now that you are aware of the existing water heater models, let's gauge the right size you need for your family's needs.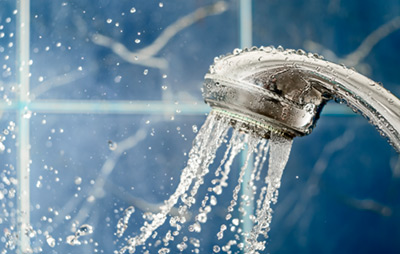 Which water heater size should I choose?
Make sure to acquire a storage tank that contains enough water. Here's a worksheet which will help you determine which size fits best your water consumption. Please note that if you select the bigger sizes, hot water will never be a problem but your energy bill will increase dramatically!
Number of occupants

 

Electric water heater size
Gas water heater size
1 individual (1 adult)
50 litres
90 litres
2 individuals (1 adult + 1 child)
75 litres
90 litres
2 individuals (2 adults)
135 litres
90 litres
3 individuals (2 adults + 1 child)
180 litres
135 litres
4 individuals (2 adults + 2 children)
225 litres
180 litres
More
225 litres and more
225 litres and more
2023 Quebec Water Heater Prices for 40 and 60 gallons for the Giant, Rheem and Bradford White brands
Quebec 2020 Water Heater Prices

Rheem performance platinum

(50 gallons)

Giant

(60 gallons)

Bradford White

(60 gallons)

Giant

(40 gallons)

Rheem

(40 gallons)

Fuel
gas
electricity
electricity
electricity
electricity
Warranty
12 years
6 years
6 years
8 years
6 years
Average Cost
950$
500$
690$
450$
350$
Apart from the model, the first hour rate (capacity) and the technology chosen, many more criteria affect the buying process of a water heater.
Most important criteria when choosing a water heater
First-hour rate
For a tank type water heater, use the last worksheet for reference. For a tankless water heater, we recommend 3 gallons/minute for a lone individual. Add 3 gallons/minute for each water usage in the house. For example, if you use the hot-water faucet, the shower, the dishwasher and the washing machine at the same time, a 12 gallons/minute water heater would be recommended.
Recuperation Rate
The number of gallons heated per hour. Check on the tank itself, it should be mentioned.
Energy Efficiency
Even though most users don't really take a look at statistics, you now understand its importance. If you shop wisely, your monthly utility savings will easily pay for your new water heater's installation costs.
Tank Size
If space is limited, go for the tankless model. On the contrary, if you have enough room, the sky is the limit.
Fuel
Electricity or natural gas? Hybrid? You now know the differences. If you can afford it, go for the high-performance hybrid models.
Warranty
There's a 6-year warranty for leaks on the standard models. Warranties of up to 8 and 12 years are a sure quality sign. Usually the warranty can be transferred from one owner to the next if the house is sold. Make sure to read the manual to find out if it's possible.
You now know everything about your next acquisition. Let's quickly cover the installation process.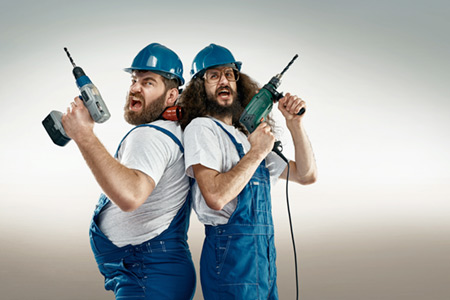 Water Heater Installation
We highly recommend you to leave the installation to an expert on the matter. A small overlooked detail could bring about a catastrophe. A certified plumber will provide you with a warranty on his work in case something goes wrong. Furthermore, you'll find that after buying all the material needed for the installation, the bill will essentially be the same.
Even a resourceful neighbour can make mistakes. Water damages can be pretty costly and amount to a few thousand dollars. Don't take any chances, be smart and hire a professional to do the job.
DIY installation costs
If you still decide to install your new water heater by yourself, here's a worksheet which shows the current costs on the market and the average time necessary to complete the job on your own (DIY method).
| | | |
| --- | --- | --- |
| Steps | Cost | Time needed |
| Buying the water heater * | 395$ | 20 minutes of shopping |
| Installation material | 100$ | 45 minutes hardware store |
| Item Delivery | 50$ | 1 day |
| Installation | 180$ | 4 hours |
| TOTAL | 725$ | 1 day and 5 hours |
*Average cost for a 40 or 60 gallons water heater
Please note that these are approximate prices. Many apartment building owners who have a lot of water heaters to install acquire the services of a plumber. They're an efficient bunch who can help you save on costs and most of them complete the installation in less than an hour.
Where to install the water heater in your house?
You'll avoid a lot of frustration if you follow these basic principles:
The floor must be stable, preferably straight.
The proximity of a free-flowing floor drain will ease your task
Your electric switchboard must be located nearby
For maximum efficiency, install it near your bathroom
If your water heater has a tank, make sure to install it in a heated room and not in a cold area to avoid as much heat loss as possible.
How do we install a tank type water heater?
A water heater installation doesn't require a certified plumber under the law. We still recommend the services of an expert, but if you do have the knowledge and the skills to go forward with the installation, here are the steps to go through the process:
Cut the power supply line to avoid grave dangers
Shut off the main water supply
Drain the hot water from the tank
Remove the old tubing (some unscrewing will be necessary)
Remove the tank
Find the cold water line and sever it (beware not to sever the tubing too much)
Attach the relief valve to it
Screw it to the new water heater's tank with a pipe wrench
There will be an opening left. Attach another tube with a valve in order to stop a water leak if it breaks down
It's important to establish an emergency plan in case of a leak
Inspect all the joints for water leaks
Test the hot-water faucet and all the valves.
Now's the time to complete the electric couplings
Preventive measures and Maintenance
In most cases, some quick verification steps can help extend your water heater's life expectancy.
Some sediments will accumulate throughout time in your unit. Empty it once a year to clean the internal coating and add a few more years to its life span.
A sacrificial anode protects your tank from corrosion, make sure to replace it if it dies on you.
Check your safety valve on occasion. Using it should stop the water, if not, replace it.
The internal thermostat can break. Since this piece comes at a cheap price, the hardware store should be your destination.
2 elements are responsible for the water heating process. One is located on top and the other at the base of your unit. If one of them doesn't work anymore, you'll notice a considerable difference in hot water production. Fortunately, those pieces are not expensive.
Let's compare 2 companies together! You'll notice that these brands are quite different from one another. Comparing is truly important in order to make the right choice.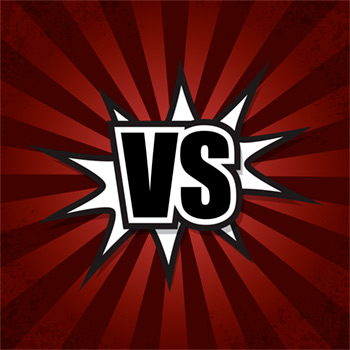 Bradford White vs Giant!
Bradford White and Giant Inc. are 2 big players in the water heater domain. Here are the main differences between the 2 brands:
Bradford White
Bradford White is constantly evolving and investing in new technologies. Their very own technology Hydrojet destroys sediments and maintains water temperature.
Their other technology Vitraglas protects the tank from the corrosive effects of hot water with an enamel lining.
Finally, the Defender Safety System stops the fire from exiting the combustion chamber.
For more details, consult our Bradford White page.
Giant Inc.
A manufacturer in all size water heaters, Giant Inc. also developed its own technologies to improve their product's efficiency. The first one, named GREENFOAM, shields against heat loss. It's a high quality eco-friendly foam insulation.
The ECOPEAK technology uses 3 elements instead of 2 to increase water heating efficiency in the tank.
For more details, consult our Giant Inc. page.
Now is the time to elect the big winners! Here are the best water heaters by categories (the Top 5 for the best water heaters in the great Montreal area will follow shortly).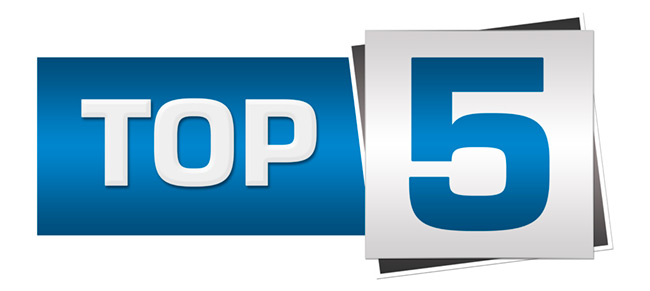 Top 5 of the best Water Heaters (of all types)
A portable water heater, perfect for camping!
Model:                                  ECCOTEMP L5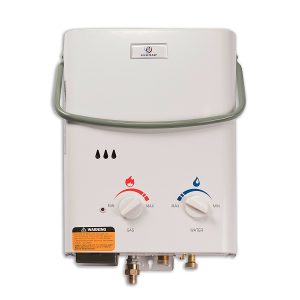 Tank:                                    No
Gallons/minute:                1.4 (1 individual)
Fuel:                                     Propane
Weight:                               13.8 pounds
Height:                                14.5" x 11.5" x 4.5"
Watt:                                    11 KW
Maximum pressure:         80 PSI
Warranty:                           1 year
A hybrid water heater for up to 4 individuals!
Model:                                GE GeoSpring GEH50DFEJSR
Storage Tank:                   50 gallons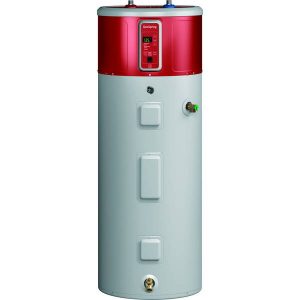 Fuel:                                    Electricity, gas
Weight:                               88 kg
Height:                                56.5" x 56.5" x 151 cm
EF:                                       2.4
First Hour Rate:                65 gallons
Savings:                               60% compared to the standard model
Warranty:                           10 years
This water heater is fantastic! It provides enough water for 4 family members. It's Energy Star. A digital panel makes it easy to use. It's possible to regulate the water temperature from afar with an app on your cell phone! (must be purchased separately). Talk about new technologies!
Its EF is 3.25, which represents energy savings of about 330$ annually. You can increase your consumption if you find that your unit isn't productive enough.
It does the job. It's a pretty effective middle player.
Model:                                 Rheem XE40M06ST45U1
Storage Tank:                   40 gallons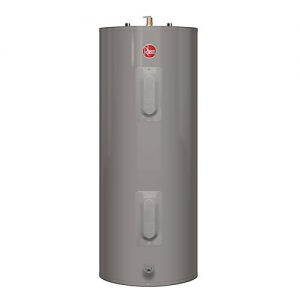 Fuel:                                    Electricty
Weight:                               109 lbs
Height:                                19" x 19" x 63 5/8"
EF:                                        0.95
First Hour Rate:                51 gallons
Savings:                               Better than the standard model
Warranty:                           6 years
This water heater can provide hot water for about 2 to 4 individuals. It uses 2 heating elements of 4500 Watts. It easily replaces any tank type water heater. Easy maintenance.
A performing tankless water heater!
Model:                                Rinnai RL75iN
Storage Tank:                   No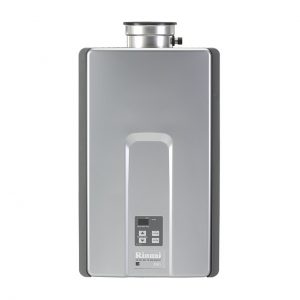 Gallons/minute:              7.5
Fuel:                                   Gas
Weight:                              45.6 pounds
Height:                               14" x 23" x 9"
EF:                                       3.3
Savings:                              82%
Warranty:                           10 years
It will make you save a lot of money! This model immediately heats water with its natural burners system. It functions very efficiently and quietly and is eco-friendly on top of being very tough. Its digital panel is very easy to use. If a leak is detected, the water is stopped automatically. It also detects sediments to avoid a system failure.
Its cost is higher than the other water heaters but it is definitely worth it. If you have an opportunity to buy it, go and grab the chance!
More hot water! High pressure rate!
Model:                                Voltex PHPT-60
Storage Tank:                   60 gallons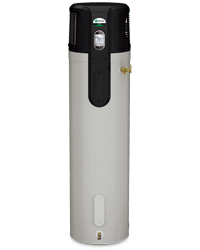 Fuel:                                   Electricty, gas
Weight:                              365 pounds
Height:                               24 1/4" x 24 1/4" x 67 1/3"
EF:                                      2.4
Savings:                             63%
Warranty:                          10 years
Here's a hybrid gem recommended by more than one specialist. Its impressive 2.4 EF makes its electricity savings astronomical. If you are a big hot water user, this water heater will save you quite a few dollars. It's easy to use due to its 4 adjustable functions. When you leave the house, it goes into sleep mode to save up energy. It absorbs the heat from the surrounding air and transforms it and the included anode gets and extended life span.
It also acts as a dehumidifier if you install it in your garage or basement.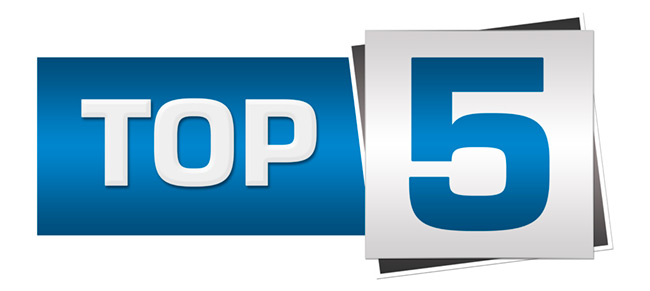 Top 5 for the best water heaters in the great Montreal area
50 GALLONS GAS WATER HEATER RHEEM PERFORMANCE PLATINUM
Average Price:                  950$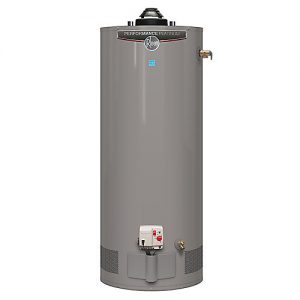 Storage Tank:                   50 gallons (3 to 5 individuals)
Fuel:                                   Natural gas
EF:                                      0.67
Warranty:                         12 years
Height:                              23" x 23,75" x 55,5"
Our rating:                        4 stars
Here's a gas water heater which will make you save a lot of energy! A Wi-Fi interface gives you full control over your unit. Use it from afar! It's part of the Performance range from Rheem.
ELECTRIC WATER HEATER 60 GALLONS FROM GIANT
Average Price:                  500$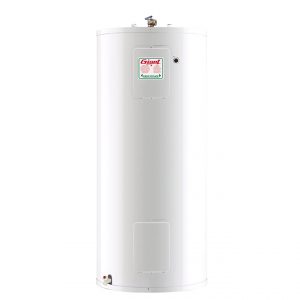 Storage Tank:                   60 gallons (4 to 6 individuals)
Fuel:                                   Electricity
EF:                                       —
Warranty:                         6 years
Height:                              23 1/2" x 23 1/2" x 59 7/8"
Our rating:                       3 stars
This high capacity water heater (279 litres) is a fair choice for big families. Its GREENFOAM isolation helps prevent heat loss. This model meets the NRCan efficiency housing standards.
ELECTRIC WATER HEATER BRADFORD WHITE 60 GALLONS, M-2-65R6DS
Average Price:                  690$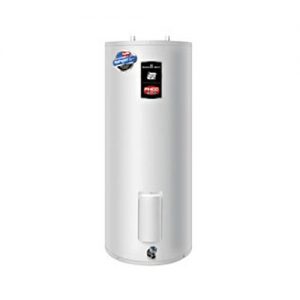 Storage Tank:                   60 gallons (4 to 6 individuals)
Fuel:                                   Electricty
EF:                                      —
Warranty:                         6 years
Height:                             22" x 22" x 59 1/4"
Our rating:                       4 stars
It is estimated that its annual electricity consumption is about 500$. This unit is a combination of power and energy efficiency. Thinner than the other 60 gallons models, it can be placed anywhere. An anticorroding coating extends its life span.
ELECTRIC WATER HEATER 40 GALLONS, GIANT
Average Price:                  450$
Storage Tank:                   40 gallons (2 to 4 individuals)
Fuel:                                    Electricty
EF:                                       —
Warranty:                          8 years/5 years
Height:                              22" x 22" x 48"
Our rating:                        3 stars
Its GREENFOAM isolation helps prevent heat loss. It meets the NRCan efficiency housing standards. It is equipped with 2 heating elements of 3000 Watts.
ELECTRIC WATER HEATER 40 GALLONS, RHEEM
Average Price:                  350$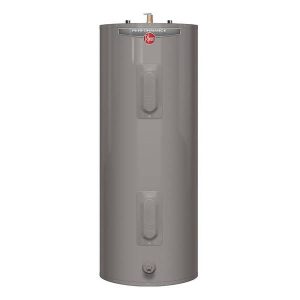 Storage Tank:                   40 gallons (2 to 4 individuals)
Fuel:                                   Electricty
EF:                                     —
Warranty:                        6 years
Height:                             23" x 23" x 50 1/2"
Our rating:                      3 stars
This model provides enough hot water for a household with 2 to 4 members. Its magnesium anode shields the tank from sediment deposits. Its low price guarantees immediate savings on the purchase.
The pros and cons of tankless water heaters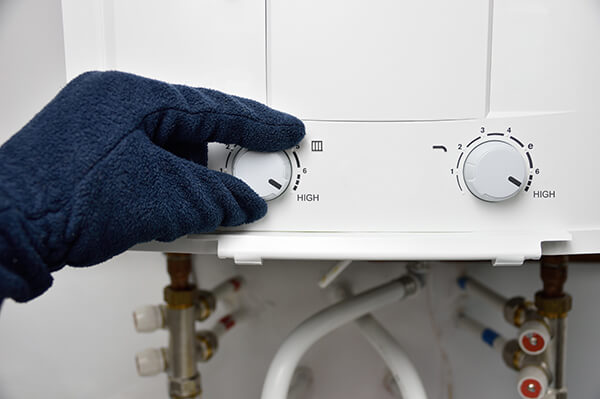 Many believe that tankless water heaters are more efficient than tank water heaters since they only heat water when needed. They also need less space and don't require much to set up.
In the last few years, tankless water heaters have become more and more popular than their more traditional counterparts. They save on space, consume less energy, and can even last as long as 20 years with proper maintenance.
A tankless water heater can save you money in the long term but the initial cost is higher. Depending on the style and model of your appliance, be prepared to spend more when you buy a tankless water heater.
Tank water heaters can keep water warm for several days so in case of a power outage, you can still have hot water. With tankless water heaters, though, in the event of a power outage, you will have no hot water. This can be problematic in case of long power outages.
In homes with low water pressure, tankless water heaters may not be effective.
FAQs about Water Heater Replacement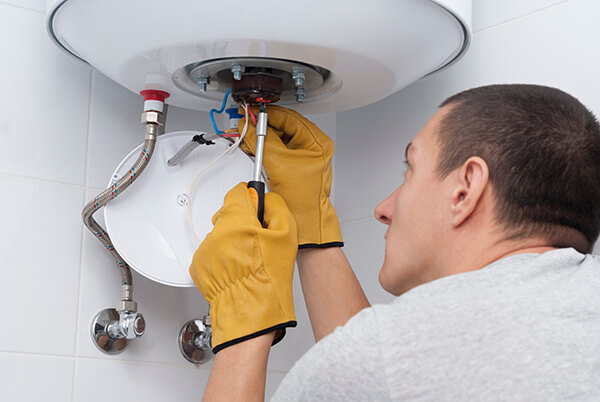 It is almost impossible to live without a working water heater. We use it every day and while we usually don't pay it much attention, we are suddenly in a panic when it stops working.
If you are shopping for a new water heater, it is important to get the best one to suit our needs and budget. By knowing your options, you can buy the right water heater that will last you longer and save on energy bills.
Below are FAQs about a water heater replacement to guide you and simplify your choices.
My water heater is 20 years old.  Do I need to replace it immediately?
A water heater usually lasts from 8 to 12 years.  The lifespan of your water heater will depend on the quality of your water heater and its installation as well as your maintenance.
A water heater that is more than 10 years old should be replaced. Keep an eye out for signs of wear and tear such as leaks. By replacing your water heater, you can save on energy costs and get better performance from your water heater.
What is the best tip for choosing a water heater replacement?
You must choose the size of a new water heater by calculating your household consumption.  Think about how much hot water you need for bathing, doing the laundry, washing the dishes, and other things.
Ensure that you have adequate space for a new water heater.  Measure the space before you buy a unit.  You can also opt for a tankless water heater if your space is small.
What is the average cost for buying and installing a hot water tank?
The average cost of buying and installing a hot water tank is $1,000 to $1,400. The bigger the tank, the higher the price.  The cost of the installation depends on how much work is needed.
What are the disadvantages of a tankless water heater?
Tankless water heaters are more expensive.  They also have a lower output for peak consumption such as when someone is washing the dishes while another is in the shower.
Energy.gov recommends tankless water heaters for homes that need 41 gallons or less for their daily use. They use up to 34% less energy to operate compared to storage tank water heaters and save money on your energy bills.
When is it the right time to replace a hot water tank?
There are tell-tale signs that you need to replace your hot water tank. If your water runs cold, leaks, or you see signs of rust on your tank, you should consider buying a new one.
A leaking water tank is an emergency as it can lead to extensive damage if not attended to. When your hot water tank is not working properly, it wastes energy and increases your energy bill needlessly.
Call a professional to check your hot water tank and get advice about a possible replacement. Switch to a more energy-efficient appliance if your hot water tank is over 8 years old.
Why should you hire professionals for water heater replacement?
It is best to call in a professional when you are experiencing problems with your hot water tank.  He can give you advice on whether it can be repaired or if you need to replace it. Although you may want to save money by installing it yourself, there are certain risks such as burns, flooding the home, fire, or dangerous gas leaks.
With high-quality installation from a professional, you will also prolong the life expectancy of your water heater.
Compare free and no-commitment quotes using our short online form below and save time and money on your hot water tank replacement!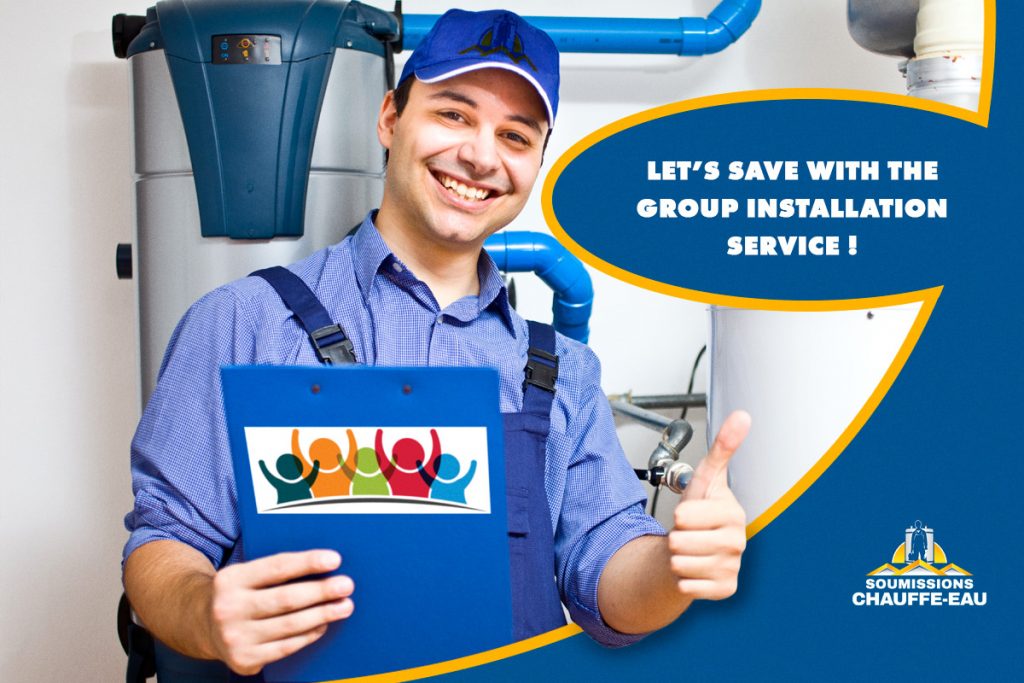 Group Installation Service
Hot Water Tank Quotes offers a service for group installation. It allows you to gain the expertise of a professional while getting an additional service in your region. This way the specialist will maximize his time and yours by traveling only once and provide assistance to all.
Follow this link to get additional information about this service.
Conclusion
You now have all the tools in hand to make a wise decision which will fit your budget. We invite you to use the form at the top of the page if you plan on installing a new water heater. It won't take long to fill and it requires no commitment from you.
Your data will be submitted to us and 3 quotes from our experts will be sent quickly to you by email. Don't forget that Hot Water Tank Quotes will help you throughout the whole process and will put you in contact with reliable plumbers from your region.
Our specialists will take care of you!